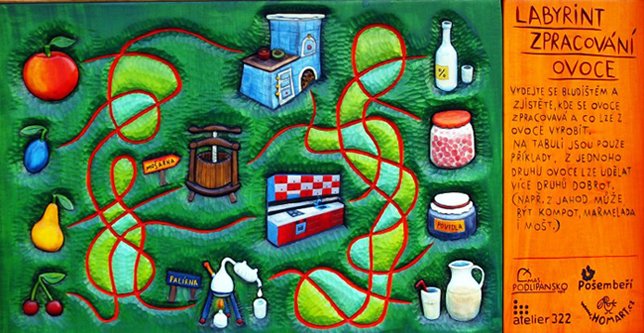 Středočeská ovocná stezka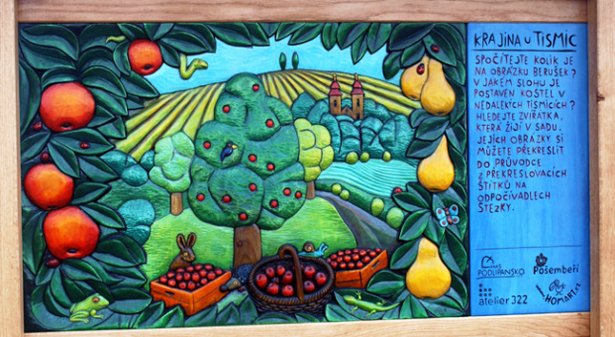 Středočeská ovocná stezka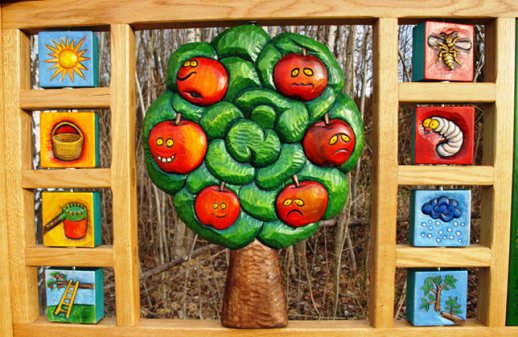 Středočeská ovocná stezka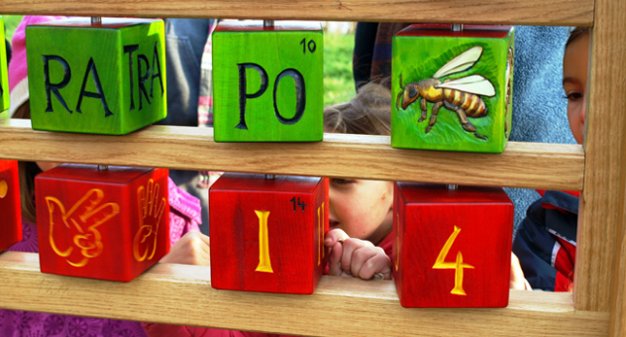 Středočeská ovocná stezka
Hlavní informace
About the Project
CENTRAL-BOHEMIAN FRUIT PATH is a thematic path in Central Bohemia and can be found between the towns Kolín and Český Brod.
The path leads through the rural roads and mainly III. Class motorways and it is signed with yellow cycle signposts with the path logo.
The educational path contains 10 lay-bys with a map, where you can find interesting information on fruit growing. At every lay –bys is for the children placed a relief picture which can be copied with a pencil.
In Two stage of the path are placed original educational boards, in which can prove children knowledge. The first between the villages Limuzy and Mrzky and the other is next to the pond in Ždánice.
The supporters of modern technologies can get the information on the surrounding in 18 tags with codes for download into the mobiles. Also the ones who love geocaching will enjoy themselves.
With the labelled fruit producers or close to them you can find a box with a stamp for your collection or guide. The path leads through the countryside along the orchard and shops with the whole year sells or even the seasonal fruit, cider, fruit chips, fruit alcohol and the others products sells.
The entire path length is 72 km and the starting or final place is in Křečhoř by Kolín which can be reached from the train station in Kolín on the existing cycle‑roads. The signed path is leads through the Chocenic, Blinky, Žabonos, Miškovic, Klášterní Skalice, Kouřimi, Ždánic, Bulánky, Dobrého Pole, Vitic, Kšel, Přistoupimi, Tuchoraze, Vrátkova, Mrzek, Přišimas, Rostoklat, Tuklat, Břežan, Štolmíře and it ends in the final (get on) place Český Brod where is the direct train connection Kolín – Prague.
The train connection you can find at: www.idos.cz
The Central-Bohemian Fruit Path has been realised from the European Agriculture fund for Rural Development action IV. 2. 1. Realisation projects of cooperation's.